Events

Our yearly event calendar is full of amazing festivities for the entire family. Check back soon for a list of all the 2018 events.
Newsletter

Our monthly newsletter highlights all of the events and activities of the AOH Ulster County Division 1 & Ladies AOH Ulster County Div. 5.
Check back soon to read our latest newsletter.
St. Patrick's Parade

Plan a visit to beautiful Kingston and join us for the largest parade in the Hudson Valley. The parade is co-sponsored by the AOH Ulster County Div. 1 and the Ladies AOH Ulster County Div. 5, in cooperation with the City of Kingston, NY.
The Ulster County Ancient Order of Hibernians Pipes and Drums Band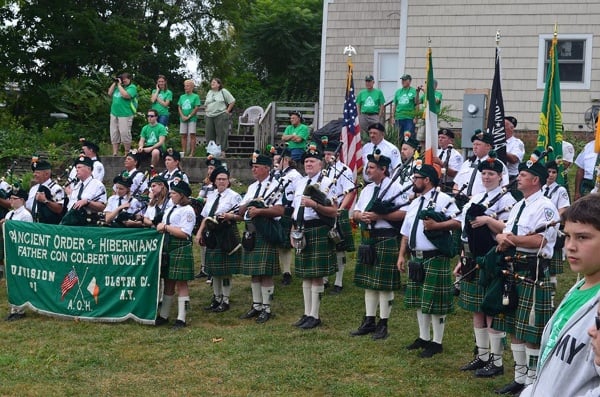 As Kingston's one and only home grown Pipe and Drum band, the band is marching it's way through the Hudson Valley accompanied by their own full Honor Guard.